There are numerous benefits to having pets in our school.  We encourage our staff to include safe pets in our Montessori environment.  
We love our FMS pets: 
Timmy the Turtle in Katukulung 
Lily the

Bearded Dragon in

K

oorowull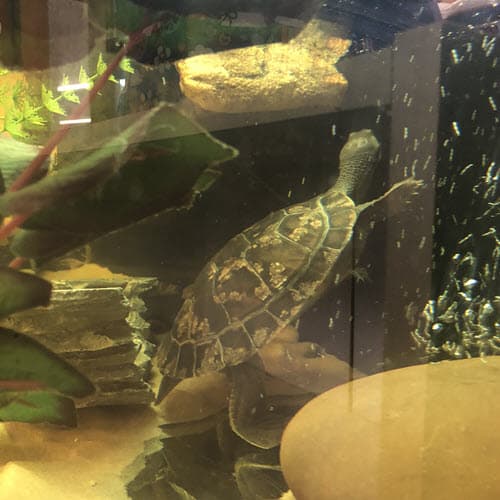 Ellie and Nibbles

the Rats

in

Terraulong

 
Strawberry, Chippy and Midnight the Guinea Pigs in Terraulong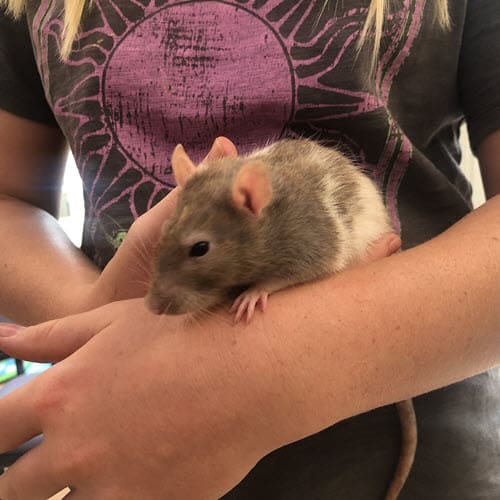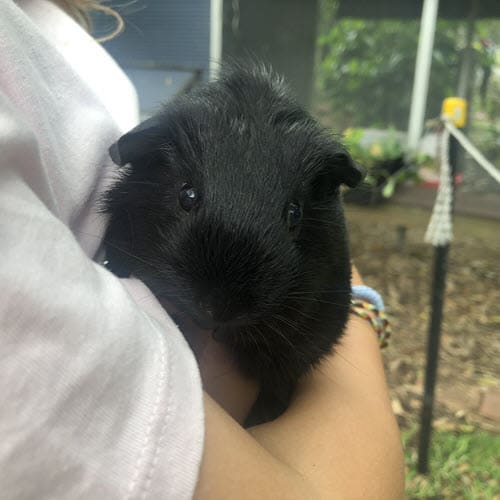 Fish at

R

e

cep

t

ion

and

Terraulong
And now Monty who joined the staff team as our Assistance dog

4

weeks ago.

 
Reduced stress and anxiety: Research has shown that interacting with animals can have a calming effect on people, leading to a reduction in stress and anxiety levels. Having a pet in the classroom can create a more relaxed atmosphere, helping students feel more comfortable and focused.  
Increased social skills: Classroom pets can serve as social catalysts, encouraging students to interact with one another and work together. This can also help to foster a sense of community within the classroom environment.   
Improved academic performance: Studies have shown that having a pet in the classroom can have a positive impact on academic performance. Students who are exposed to pets tend to have higher levels of engagement, motivation, and academic achievement.  
Increased responsibility and accountability: Taking care of a pet requires a great deal of responsibility, which can help students develop a sense of accountability and ownership. This can also help them learn important life skills such as time management, organization, and problem-solving. 
Enhanced empathy and compassion: Caring for animals can help students develop empathy and compassion, as they learn to understand the needs and emotions of other living beings. This can translate into improved relationships with others, as well as increased awareness of the needs of the environment.  
Improved mental health: Studies have also shown that interacting with animals can have a positive impact on mental health. Pet therapy has been used to treat a variety of mental health conditions.  
Enhanced learning opportunities: Pets can provide unique learning opportunities for students, such as studying animal behavior, biology, or ecology. 
Improved classroom culture: Finally, having a pet in the classroom can help create a positive and supportive classroom culture. It can bring students together, encourage positive behaviors, and foster a sense of community and belonging. 
Well-Being Dog Program
Here at Forestville Montessori School we have introduced a well-being dog into our school programs for children aged 2 to 12 years old.  Emerging from COVID has been a difficult time.  The leadership team  have explored many ways to assist our students and staff to  combat the impact of COVID.  Monty joining the team is all part of our overall approach to wellbeing.  We  are finding that Monty's presence  is making  a difference in the overall well-being of our students.  Staff too, enjoy having Monty on the team. 
There are many benefits to having a well-being dog in a school setting — the main benefit is the positive effects on both Students and Staff alike.  
A dog has an immediate calming effect by just being near and around our students.  Monty's role is to respond and react to people and their environment, under the guidance and direction of their handler. Children in the classroom are able to gently pat or talk to Monty under supervision.  This can help calm a child. For example, an individual might be encouraged to gently pat or talk to a dog to teach sensitive touch and help them be calm.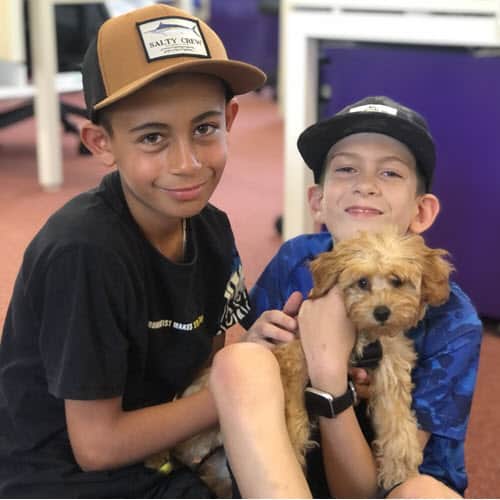 Benefits of Well-being Dogs 
Animal assisted well-being can: 
Help teach empathy as well as interpersonal skills

 

Develop social skills among students

 

Be an overall soothing presence

 

I

mprove

skills to pick up social cues imperative to human relationships

 
Research into the effects of well-being dogs in schools is showing a range of benefits including: 
Confidence building

 

Decreases in learner anxiety resulting in improved learning outcomes, such as increases in reading and writing levels

 

Positive changes towards learning and improved motivation, and

 

Enhanced relationships with peers and teachers due to experiencing trust and unconditional love from a therapy dog.

 
Monty is a Tamaruke, a breed especially trained to work in organisations.  He is currently an assistance dog in training.  We work with a trainer to teach Monty all he needs to know about working with children so he can be fully certified. 
He will continue to be thoroughly trained to work with young children so he is not aggressive. He is  always supervised by staff and never left unattended with the children.  Monty is already very amicable, responding well to expectations and much loved by the FMS community. 
Gradually, we are introducing Monty's participation in aspects of your children's programs.  We'll keep you updated on our progress.